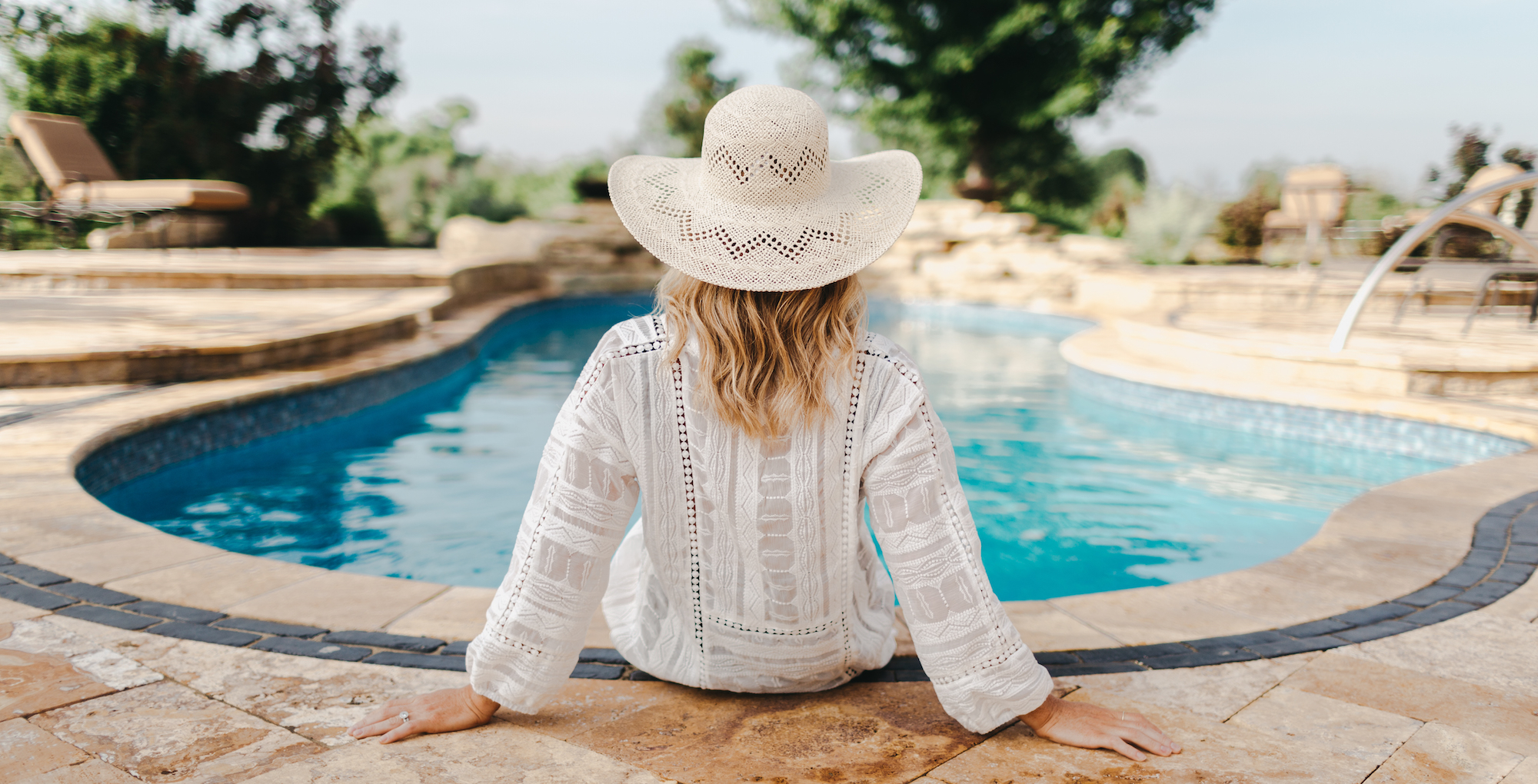 Imagine Pools offers sophistication and creativity so unique from the same old designs that inundate the market. Utilizing the latest technology, we combine innovative thinking with a fresh perspective to create a swimming pool that is perfectly matched to your needs. Freeform, rectangular, ledges, and splash pads – the options are endless.
A leader among fiberglass pools, Imagine Pools utilizes composite fiberglass within their exclusive Centurion Core™ technology. Vinyl ester resin is used between each and every layer of fiberglass, forming a solid foundation that is impenetrable. With anti-corrosive materials and a shiny gel coat finish, you can be sure that your new pool will remain resilient for years to come.
Imagine Pools creates incredible designs featuring smooth curves, flat bottoms, and a flexible spillover design. No matter your needs, Imagine Pools will deliver a top-notch pool shell using advanced technology and careful aesthetics to give you a swimming experience like none other.
What's new at Imagine Pools?
Imagine Pools continues as an industry trailblazer with cutting-edge design and ingenuity. Easy Living Pools is proud to partner with a company so dedicated to durability and performance.
With remarkable engineering, we are proud to offer exciting new designs to suit every need:
The Freedom features large bench seating with a large, kid-friendly splash pad and built-in technology for spa jets should you require added comfort.
The Marvelous, designed for dedicated swimmers, showcases a 15' lap corridor for daily fitness and exercise.
Take the fun up a notch with the Celebration's deep end design and a Type 1 diving board.
Enjoy a built-in spa with soothing jets in the Brilliant's opulent model, complemented by cascading spillovers to provide a soothing effect.
For added relaxation and stress relief, choose the Dream Spa in either a round or square shape to fit your backyard oasis perfectly.